January 2019
New Years Concerts Ballhaus Orchestra Austria & Germany
31st Dec Eggenfelden Theater an der Rott, Germany
1st Jan Eggenfelden Theater an der Rott, Germany
5th Jan Kaltenleutgeben
6th Jan Gunskirchen
11th Böheimkirchen
12th Unterretzbach
25th Gleisdorf, Austria
February
20th Feb Dublin University Concert
Karin Leitner – Flute
Teresa O'Donnell – Harp
March
1st March Philips Product Launch Vienna
*************************************
CD "Music of Irish Drawing Rooms" OUT
Karin Leitner – Flute & Irish tinwhistle
Teresa O'Donnell – Harp & Voice
9th March Salzburg Anif, My Own Compositions
27th March Charity Concert for Plan International
April
11th-15th April Castle Kornberg, Styria
Video Filming T. Albinoni Oboe Concerto
**************************************
13th April St. Radegund Celtic Dreams
Karin Leitner Flute & irish tinwhistle
May
12th May Wexford, Ireland
Music Series
Karin Leitner – Flute & Irish tinwhistle
Teresa O'Donnell – Harp & Voice
June
1st June & 2nd June Jury Competition Prima La Musica
Klagenfurt
July
August
10th August Weinviertel
Celtic Dreams
Karin Leitner – Flute & Irish Tinwhistle
***************************************
30th August Kammermusikfest Hopfgarten, Tyrol
September
11th September Ballymaloe House
12th September Barberstown Castle
15th September Drawing Room Concert Henrietta Street Dublin
18th September Castle Durrow
*************************************************
Ireland Tour "Music of Irish Drawing Rooms"
PLAN YOUR TRIP TO IRELAND and enjoy romantic castles and exquisite Country Houses and stay in a four poster bedroom.
I can help you plan your trip and you can follow us round and have a magical time with us!
Please email me to reserve your place and start dreaming and planning and looking forward to it!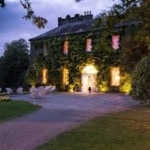 October
11th October Castle Kornberg Austria
Karin Leitner – Flute
Krassimira Ziegler – Harp
Tickets: Tel: +43 664 51 24 224
November
7th Nov Private Gala Concert Heidelberg, Germany
**************************************************
29th Nov Weitra, Austria
Karin Leitner – Flute & Irish tinwhistle
Krassimira Ziegler – Harp
***********************************************
30th Nov Armagh, Northern Ireland, GEORGIAN FESTIVAL
December
13th, 15th & 25th Dec Vienna, Mount Calvary Church
Christmas Oratory, Travers Flute